A culinary celebration showcasing Malta's finest flavours ​​
The Valletta Local Food Festival is taking place between the 5th and 7th October 2023 and is being held at the Valletta Design Cluster. It brings together local chefs, artisans and food enthusiasts to celebrate Malta's diverse flavours.
Minister for the National Heritage, the Arts and Local Government Owen Bonnici explained that this annual celebration of Malta's rich culinary heritage promises to be a feast for the senses, offering locals and visitors alike an unforgettable experience of Maltese cuisine and culture.
"The festival also provides a platform for local artisans to showcase their skills in the charming settings of our capital city. We will continue to work to make this festival a success, the main goal remains to foster in people's lives the awareness and appreciation for Maltese identity and culture, and to embrace the aspects which make us what we are," stated Minister Bonnici.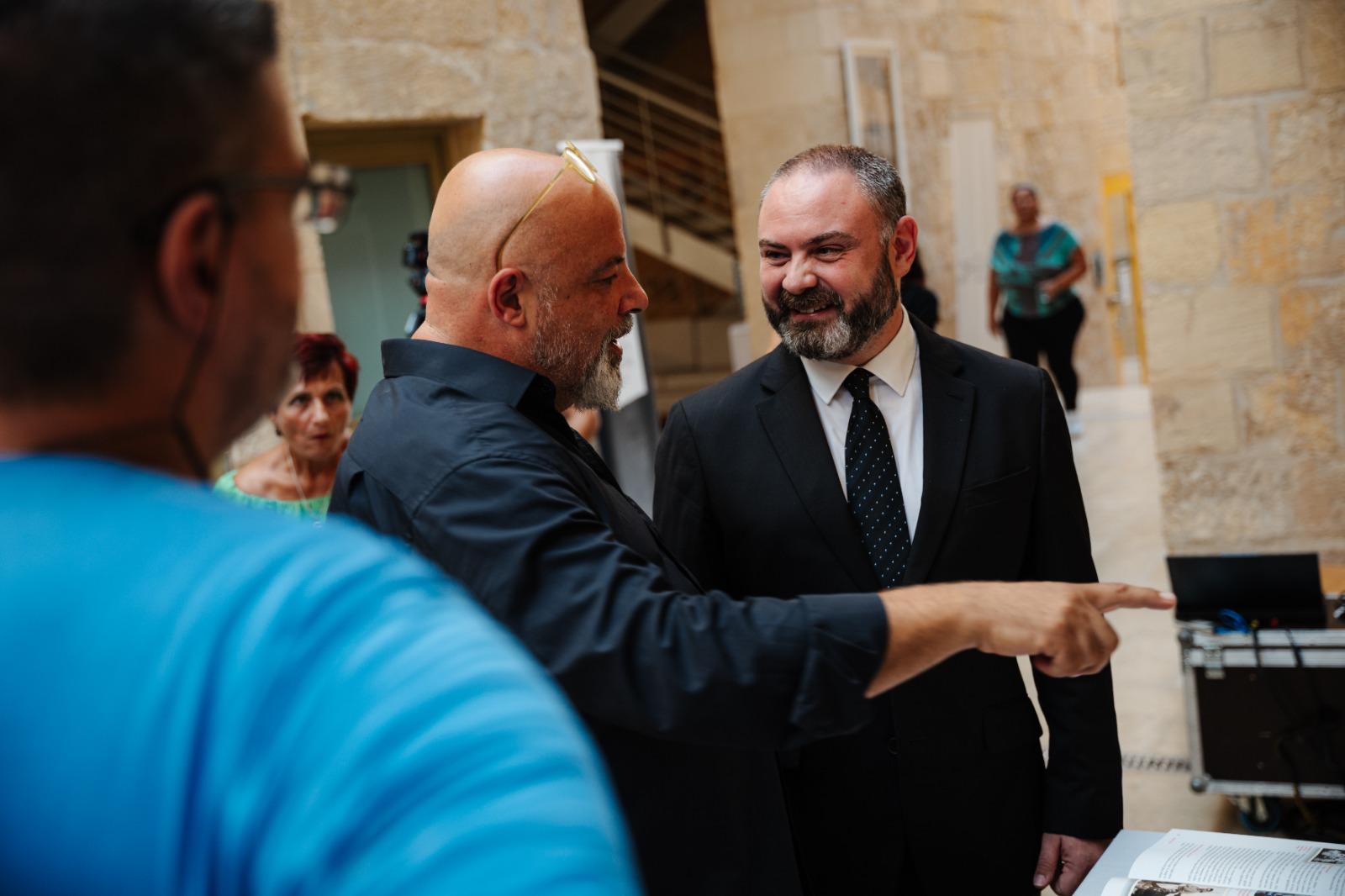 Valletta Cultural Agency Chairperson Jason Micallef stated, "The Valletta Local Food Festival is not just a culinary event; it's a celebration of our island's identity and the deep-rooted connection between food, culture, and community."
​
Dr Gavin Gulia, Chairman of Malta Tourism Authority, stated that tourism is no longer characterised by seasonality, and the organisation of festivals like Valletta Local Food Festival, which is organised in October in parallel with Notte Bianca, continue to attract tourists to visit Malta and enjoy our culture and local food.
Valletta Local Food Festival Artistic Director Charles Bone said, "We invite everyone to join us for an unforgettable experience filled with flavours, aromas, and a multi-faceted menu which several Maltese professional chefs are offering as part of the festival's second edition."
Renowned guest chef Renato Briffa will grace the event with live cooking demonstrations, offering valuable insights into the preparation of signature dishes like kwareżimal, Vallettani, Biskuttini tar-Raħal, and other sweet pastries, all crafted with fresh, locally sourced ingredients.
The festival will also have a selection of Maltese craft beer.
This event is organised by the Valletta Cultural Agency (VCA) and supported by Visit Malta. For more information visit the VCA Facebook page.​