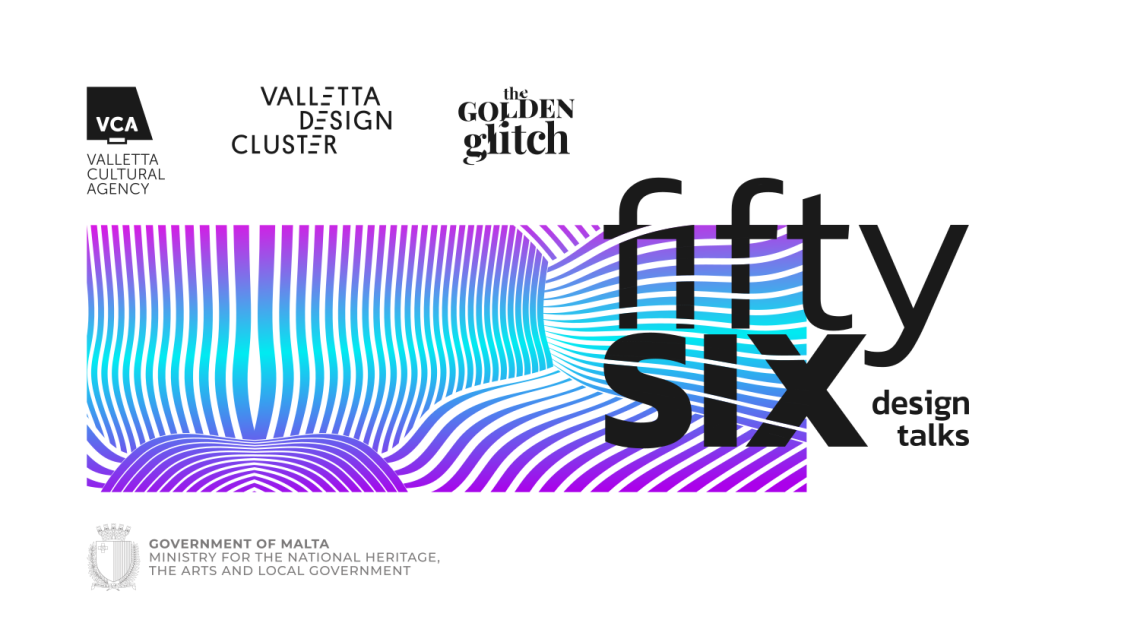 Welcome to FiftySix, a captivating monthly design talk series co-organized by the Golden Glitch and the Valletta Design Cluster. This unique event brings together designers, makers, and design enthusiasts to explore and discuss contemporary design practices and projects.
Each 
FiftySix
 event takes place monthly on a Wednesday at sunset in the Foyer of the 
Valletta Design Cluster
. The format revolves around two designers, who will each have 14 minutes to present their projects, followed by an engaging 14-minute Q&A session. In just 56 minutes, you'll be immersed in a concise and focused experience that encourages meaningful discussions.
Beyond the talks, FiftySix offers an invaluable opportunity to connect. After the presentations, a vibrant networking session ensues, providing a platform for attendees to engage, exchange ideas, and foster new collaborations.
FiftySix takes pride in its emphasis on brevity and clarity, as symbolized by its name, reflecting the importance of effective storytelling and impactful idea conveyance.
Whether you're a designer, maker, design enthusiast, student, or professional, FiftySix welcomes you to immerse yourself in contemporary design practices and projects. It's a space where connections are made, knowledge is shared, and inspiration thrives among like-minded individuals.
Join us at FiftySix for an evening of thought-provoking design exploration, where innovative projects and inspiring conversations take center stage. Stay tuned for updates on upcoming events and speakers, and be part of the growing creative dialogue.