What is the Makerspace? 
The makerspace is a facility at the Valletta Design Cluster that contains the tools and space needed to allow creative people to enter with an idea and leave with a complete project. Makerspaces allow us to explore, create new things, or improve things that already exist.  The best part is that the makerspace is communal. The goal is to work together to learn, collaborate, and share. The space is about building a community, promoting the maker mind set and exploring your own interests while encouraging entrepreneurship.
What is available in the Makerspace?

3D Printing
The 3D printing section is equipped with: FDM printers capable of printing in PLA, PETG, ABS and more: Creality CR-10 Smart Pro and Delta WASP 2040 PRO with autocalibration and rectified printing bed.

The Delta WASP 2040 PRO is also equipped with the WASP Clay Kit for fluid-dense and ceramic materials.

SLA printers capable of printing in Resin: Creality Halot-Lite along with the Creality Wash & Cure station.


Power Tools
Available power tools include Bench Grinder, Electric Sander, Hand Grinder, Belt Sander, Electric Jigsaw, Cordless Drill Drivers, Band Saws, Hobel Plane, and more.

Basic Tools
Basic tools include screwdrivers, rasps, wrenches, cutters, pliers and more, measuring tools (tapes, squares and gauges) and more specialized tools.

Sewing Tools
Our textile section is equipped with:

Singer Heavy Duty 6605C Sewing Machines

Singer Heavy Duty 14HD854 Overlock machines

Pfaff Creative Ambition 640

Texi 1501 TS Premiun 15-needle Industrial Embroidery Machine...

...as well as basic sewing tools and accessories.

Working Area
Our Makerspace is made up of two large rooms and a separate smaller space, equipped with multiple workbenches, trolleys, cupboards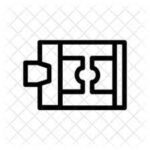 Casting and Moulding
We provide a Formech 450DT Vacuum Former for thermoforming.

Electronics
Our Electronics section is equipped with: Digital Oscilloscopes, Variable Power Supply, Multimetres, Soldering stations, Soldering irons, wire strippers and more.
CNC Machinery
Our CNC section includes CNC CO2 Type Laser Egraver and Cutter SH-1060, CNC Router SH1212 with 4th axis, Bench CNC Mini Lathe Model WMTCNC-CNC210
How can I start using the Valletta Design Cluster Makerspace? 
You will first need to become a Regular Member to be able access the Makerspace and many more facilities besides. As a member you can then book the space you need using our online booking system.  You can learn to use the more specialised machinery by following the training workshops that we organize.  
How do I know if it's for me? 
Not sure the space is for you? Then contact us at vdc@vca.gov.mt to organise a visit and have a chat with one of our staff members. We have a series of taster makerspace workshops that are available to book for members and non-members alike.
Apply to become a member of the Valletta Design Cluster.