Activities run from Wednesday 3rd May to Sunday 7th May from 10am until 8pm every day and from 10am until 10pm on Sunday.
The garden features mature trees up to three metres high and is spread over an impressive 42.82 meters by 27.53 meters, giving visitors ample space to wander and explore.
Plants and trees have been carefully selected to create a beautiful and harmonious display of colour, texture, and life. Species include Callistemon Viminalis, Cupressus Semprevirens, Olea Europea, Nerium Oleander, Eugenia Etna Fire, Bougainvillea Sanderiana, Petunias of all colors, Laurus Nobilis, Metrosideros Variegated, Hydrangea, Polygala, and many more.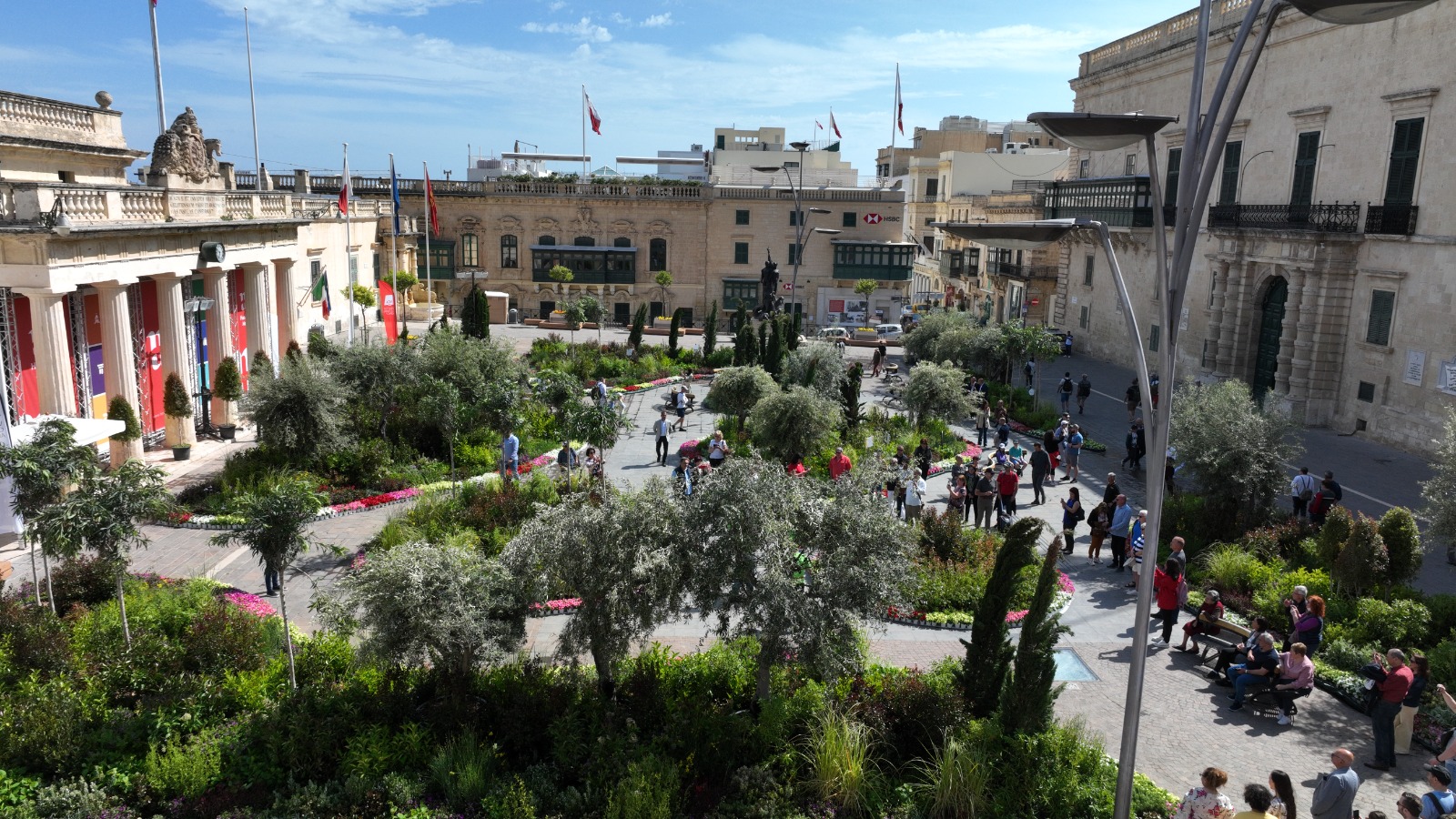 The largest edition so far extends from Pjazza San Ġorġ to Old Theatre Street, Triton Square and several streets and squares in Valletta. Come and shop from creative entrepreneurs at the Eco Market spread along Old Theatre Street and keep your eyes peeled for flash mobs by Dancel Dance Studio in various streets and squares around Valletta with over 50 performers with a choreographed dance that seeks to raise awareness about environmental issues.
The Valletta Green Festival hosts several stands by Ambjent Malta, ERA, EWA (Water Be the Change), Project Green, the Eco Market, the Wasteserv's roadshow truck, as well as a stand for the Valletta Design Cluster which will be taking care of a number of initiatives.
These initiatives include the participation of the EIT Urban Mobility RIS Hub Malta that will be on site to present the Hub activities and introduce current and upcoming EIT Urban Mobility opportunities. The stand will feature The Walk Diary, a family-friendly activity geared towards children aged 6-12 which invites participants to walk around Valletta and record their experience in a diary. The stand will also showcase GoNature, an interactive game focusing on the implementation of nature-based solutions. The MOVE for Trees project meanwhile invites participants to a collective action initiative to promote physical activity and sustainable mobility in return for the planting of trees and shrubs at the Valletta Primary School.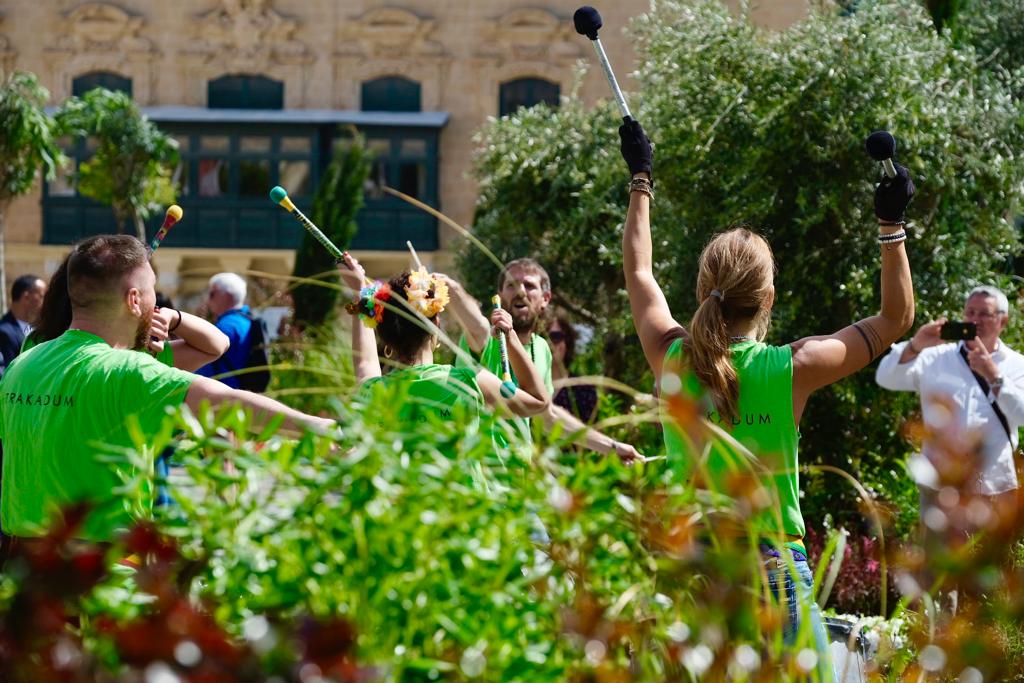 On Saturday 6th May and Sunday 7th May one may visit the Eco Market – synonymous for vendors selling handmade, eco-friendly and sustainable items takes place in Old Theatre Street right off Pjazza San Ġorġ.
Wasteserv presents its 'Separate right, make our future bright' campaign, aimed at improving recycling and generating more awareness regarding waste disposal. One may learn more about proper waste separation and let the mascots greet and entertain you. The Roadshow takes place between 8am and 8pm on Wednesday, Thursday and Sunday with extended hours until 10pm on Friday and Saturday. Mascots will be present from 4-8pm on Friday, between 9am and noon and from 4-10pm on Saturday as well as from 9am until noon and from 4-8pm on Sunday.
For more information visit Events section on the Valletta Cultural Agency website and Facebook page.​